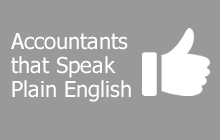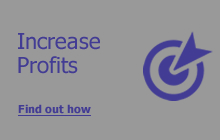 EJ Summers – Winner of Scottish Young Accountant of the Year Award

Want to pay less tax?
Sign up to our tax saving
newsletter
Increase Profits
By getting the right advice and taking action to implement it, all is possible.
How's that?
Make More
Have clear goals including long, medium and short term for what you want to achieve and develop a roadmap to get you there;
Identify the challenges in the plan and put strategies in place to overcome them;
Work ON your business to develop systems to run the business more efficiently and effectively;
Focus on business growth strategies, continually testing the results of new marketing strategies to continually improve;
Test different pricing levels;
Monitor the results of your activities including the use of key performance indicators;
Get our Mini Guide on How to Make More Profit;
See our services...
Keep More
Work Less
Work ON your business and not IN your business - work ON your systems so the systems run the business and your people run the systems, leaving you free to have more holidays;
Use our Accounting Support Services - Book-keeping, Payroll, etc to take all the paperwork away from you, so you can get on with running your business and developing the systems;
Use Management Information to clearly manage your business.
And above all...
Enjoy what you do, or what's the point?
We can help you with the above and if you'd also like any or all of the following please talk to us...
Accounts Preparation
Taxation
Personal Tax Returns
Payroll
VAT Returns
Bookkeeping Services
Seafarers

...if so we're here to help
Business Startup & Company Formations
Business Advisory
Pension Auto-Enrolment
Management Accounting
Financial & Cash Flow Forecasting
Audit Services
More information on Reasons to Choose Us and Promises We Make
See all the services we can offer.